Muscleform are fully operational and will continue to fulfil orders
Robin Rodger
Managing Director
Here from the beginning! "I'm a bit of an adrenaline junkie and petrol head. I love fast motorcycles and cars, and especially love taking either or both to the Nurburgring where my brother lives. I also like to keep fit which includes going to the gym four times a week, cycling and healthy eating. But best of all I like spending time with my two adorable granddaughters. I don't get a massive amount of leisure time as this business demands a fair amount of commitment".
Nicola Haycroft
Head of Support and Business Development
"I grew up with horses from a very early age, with my family still owning a large riding school and livery yard in Essex. As a child, I spent most weekends and holidays riding and playing ponies and then moved on to dabbling in showjumping and eventing. Since moving to Norfolk and subsequently joining Aviform in 2007, I am either at my desk or looking very nervous, but determined, competing Peter Pan my 22 year old KWPN at Prix St George."
Robert Whiting
Head of Operations
"I joined Aviform in 2010 as Head Of Operations, previously having careers at different management roles. I have a passion for stock management and procurement, and a desire to achieve all tasks! Away from work I am a life long suffering Norwich City Football supporter, and enjoy watching as many home games as possible! I love spending quality time with my wife and young family (when not working!)"
Judy Starke
Trade Sales, Compliance & Equine Nutritional Adviser
"I joined Aviform in 2006 and my job is quite varied. I especially love being able to talk to our customers and give advice on our supplements, whether it's for equines, dogs or avian: it is always great to hear their success stories as a result. I have, on and off, around 40 years experience with horses and dogs, and throughout my childhood my Mother kept and bred Budgerigars. I currently own two horses, a pony, three dogs and a tortoise. When I was younger I competed and later on supported my daughter with her riding through Pony Club, BYRDS and British Dressage, whilst still enjoying riding at a non-competitive level. I am quite busy dealing with our trade customers within the British Isles as well as Internationally, and have recently also taken on the role of Compliance to keep everything in order for our continuing programme of good practice and accreditation."
Jayne Matless
Retail Sales
"I joined Aviform part-time in November 1991, in the production & packing department. After a few years I went full-time in the office. When not at work I enjoy spending time with my family and country sports."
Melissa Wilson
Retail Sales
Melissa has been with us since 2015. "I love my job and the people I work with. My hobbies: the gym and gin & tonic. Favourite thing to say: 'how many carbs are in that?"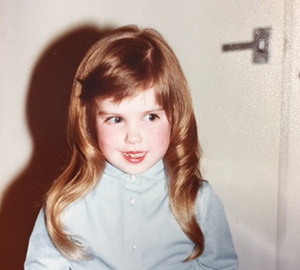 Wendy Greaves
Accounts
"I joined Aviform in 2016. I'm a Norfolk girl born & bred living with my 2 daughters, 2 cats, 2 dogs & 1 husband! I enjoy going to the gym & I'm an avid F1 fan (photo is of me pretending to be a racing driver and making car noises!!)"
Beth Atkins
Digital Marketing
"I joined Aviform in October 2015 after 5 years working in retail. I'm a huge music fan and enjoy going to concerts and festivals in the summer, my favourite being Glastonbury - when I'm lucky enough to get tickets! I am also a qualified makeup artist and hair stylist so am sometimes busy at the weekends working weddings and photo shoots."
Kerry Woodrow
Operations
"I joined Aviform in 2013 as a part time packing assistant, from there I joined the operations team mainly manufacturing liquids. I also have another part time job working in Security. In my spare time I enjoy shopping and spending time with family and friends."
Andrew Joyce
Operations
"I Joined in 2016. I run, drink beer and listen to dodgy music. Sometimes all at once!"
Diogo da Silva
Distribution
"I joined Aviform in February of 2019. I'm a musician and music is my main passion, but i also love a bit of football and skateboarding! In my spare time I enjoy spending time with my friends drinking beer and having fun!"
Lauren Greaves
Operations
"I joined Aviform in June 2019 after many years of self employment whilst mainly being a full time Mum to my son & daughter. As they no longer require "Mum's Taxi" quite so much anymore I am able to have more time for myself & my husband (When he isn't playing golf) We enjoy trips to the theatre & cinema as I'm a great lover of the arts. I also swim most mornings and regularly go to the gym."